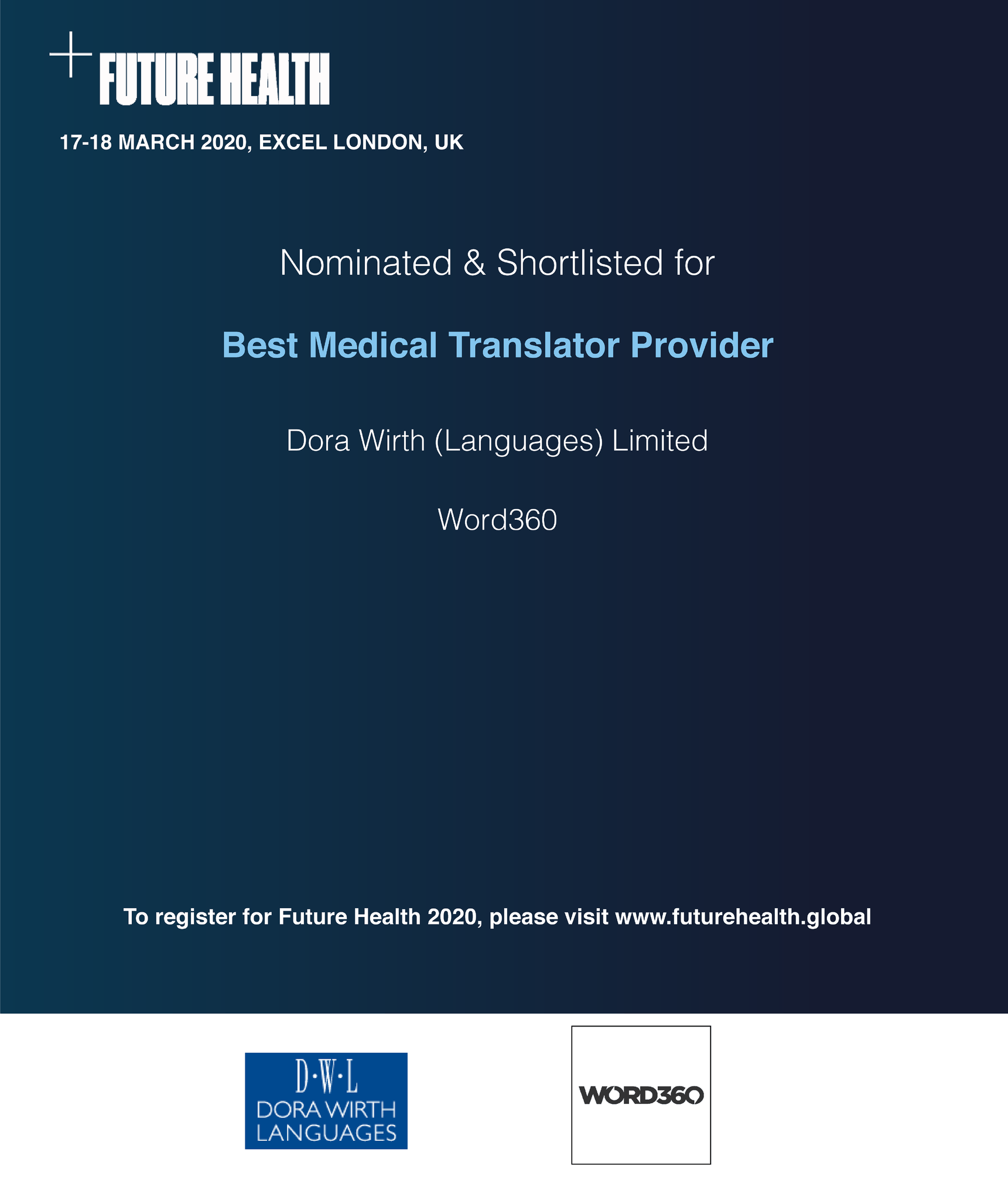 Dora Wirth was born in Moscow in 1916. At the Counter Revolution in 1919, her family left for Warsaw and then onto Danzig where they lived until the late thirties.
Dora came to England in 1935 speaking Russian, French, German, Polish and English. She had a passion for languages from which she started earning a living just before the outbreak of World War II at the Daily Express newspaper monitoring the occasional speeches by Hitler and Stalin. During the war this became her full time job. The monitoring service was based on Lord Beaverbrook's estate at Cherkley in Surrey, England. Lord Beaverbrook was the proprietor of the Daily Express newspaper and a minister in Winston Churchill's War Cabinet.
Dora was widowed at the age of 43. She established her translation agency, initially known as Eurolink Limited, in 1962. For various reasons she continued trading, from 1964, as Dora Wirth (Languages) Limited.
It was not just linguistic ability or a business sense or focus that were the secret of her success. It was a combination of all three harnessed by her great people skills.
On hearing of her passing away, many translators wrote to say how privileged they had been to have known her and worked with her. She knew many of them very well despite the fact that she only saw a few face to face. She always had time to hear both their work and personal problems. She was a counsellor before counselling became fashionable.
In 2013 DWL celebrated 50 years of providing companies in the pharmaceutical and life science industry with specialised translation solutions.
Our patient-centric approach ensures that your organisation is supported by the very best language support through cutting edge functionality. We offer equitable access to your patients and collate data for Stakeholders.
With Word360, you can access an interpreter in person through a tablet or mobile app. Supported by the W.I.N Academy, our professional interpreters are specialists in medical terminologies and patient care.